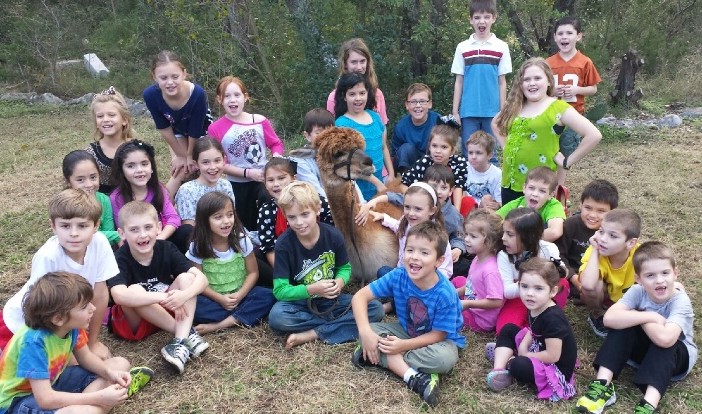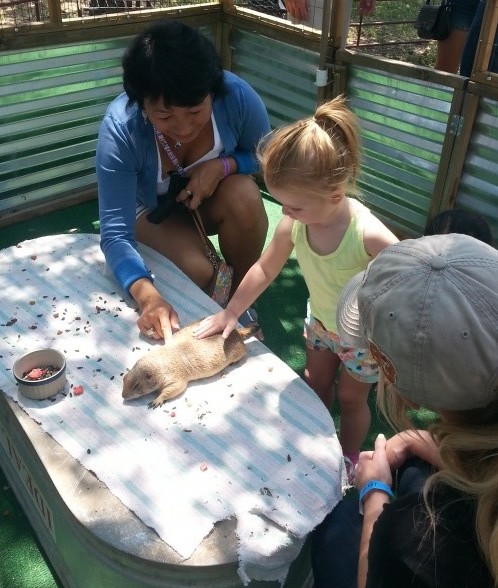 We are so excited you are interested in seeing, interacting with, learning about and caring for the amazing animals in our world!
Here at Happy Tails Entertainment we offer a wide variety of interactive, entertaining and educational opportunities with some amazing animals.  We can help you make any event unique.
We are a fully licensed and insured wildlife education organization. Based in Pipe Creek, we take the animals throughout the Texas Hill Country, providing exotic animals for shows, parties, educational programs, exhibits and other events. We even do specialized classroom presentations and school assemblies. All of our animals have been raised by us from birth.
Anita and Mark are both former SeaWorld animal trainers with 25 years of field experience. Anita has worked with a wide variety of animals, from rats to Beluga whales, and enjoys educating San Antonio with entertainment.
Anita graduated from Moorpark College in 1986 from the Exotic Animal Training and Management Program. In this training program, she worked with animals such as gray foxes, ring-tailed lemur, snakes, rats, big cats and several different species of birds and hoof stock. After graduation, she started working at Sea World San Diego, in the Animal Training Department, and transferred to San Antonio when the Sea World Park opened in 1988.
She was a major part of every sea lion show in San Antonio park as well as the VIVA show at the White Whale and Dolphin stadium. She not only trained the animals to display natural behaviors on command in shows; but also, to behave in specific ways that assist in its care. Along with training, Anita performed in various shows as well as the educational venues and programs. She spent 7 weeks in the Animal Encounters area before retiring to work with a wallaby, black and white ruffed lemurs, snakes, birds and certain insects.
Anita's facilities are Sea World quality, giving the animals a more than adequate space to reside. Mark, her husband, has 25 years of animal training experience as well. The training methods she uses are the same methods used at Sea World She works on an all positive reinforcement basis through interactive conditioning.
More about what we offer:
Lots of interaction with the animals
Close up look at animals natural behaviors displayed on command by cartful training
Discussions on conservation
Retirement Home Entertainment and School Entertainment in San Antonio

1. Our Role in Planet Maintenance: recycling, reusing and reducing waste
2. Our Role in Reducing the Effects of Habitat Destruction

Special talks:

1. Geared to motivating employees and/or students
2. Apply positive animal care and interaction to other relationships

Explanation of Enrichment and its importance in maintaining healthy animals
Basic training methods that word with most species of animals
LOTS OF INTERACTION WITH THE ANIMALS!!!